How to change the admin password
The default admin password of USB Encryptor is 888888, and it cannot be changed in trial version.
For full version users, change your password referring to the following methods.
1. Start USB Encryptor,click the Settings button, and then click "Modify Administrator Password".
2. Enter the original password (if you do not change the password, please enter 888888), and then set your new passowrd.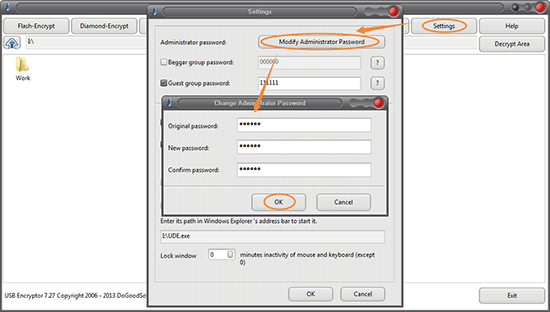 If you changed the password but forget it, please enter SOS in the password box and click OK, then copy your activation code and paste it in the pop-up window. After that the software will prompt your admin password.