How to open encrypted folders
1. Press the hotkey Ctrl + Alt + H to launch Ace Secret Folder.
2. Double click the folder's encryption record you want to open in the software, or select the encryption record , and then click the Open button.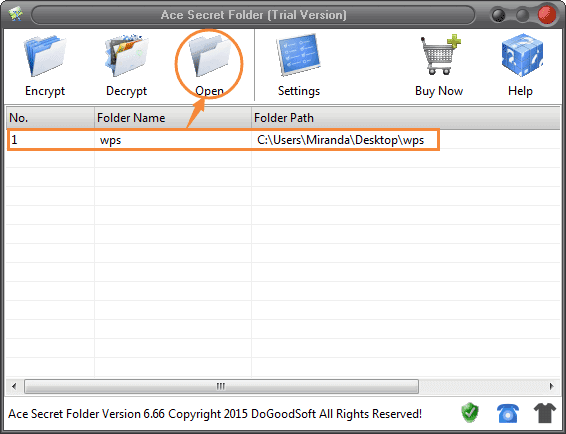 3. Enter your password and click OK, and your folder is opened.
Click the Close button on Control Board to close the encrypted folder, and it will be recovered to encrypted status automatically.