Ace Secret Folder Introduction
Ace Secret Folder is an encryption application that makes your folders "secret" and invisible, providing a strong shield to protect your important documents and privacy.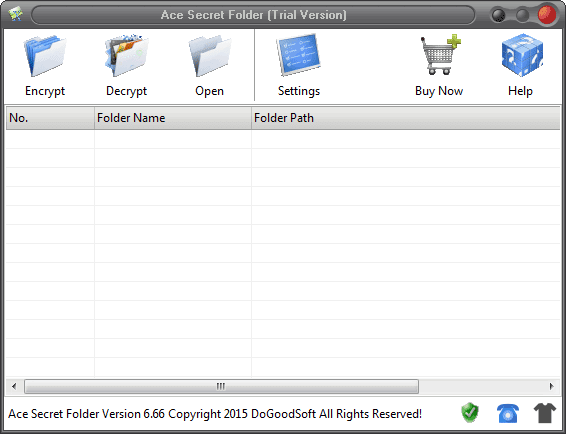 Ace Secret Folder Features
The software is invisible after installation: Ace Secret Folder becomes unseen and without any trace after installation; no one can perceive its existence.
Fast encryption and decryption: All encryption and decryption in Ace Secret Folder are done in just seconds regardless of the number and size of folders.
Folders disappear after encryption: A folder encrypted with Ace Secret Folder becomes completely invisible and disappears from your computer. It can only be opened or decrypted with this folder encryption software.
Simple Hotkey Invocation: After Ace Secret Folder is installed, use the shortcut key "Ctrl +Alt + H" to quickly invoke the folder encryption software, so as to encrypt or decrypt a folder. You can set your own software hotkey to hide your secret even deeper.